Finance For WAV Vehicles

Southern WAV Finance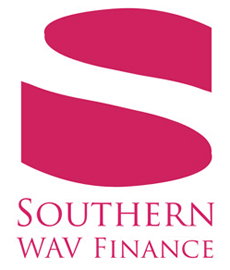 Southern WAV Finance
Southern WAV Finance are a specialist provider of finance for wheelchair accessible vehicles and adapted vehicles.
Who are they?
They are an established, traditional finance company, who have provided motor finance for over 50 years, offering hire purchase, leasing and personal loan facilities, to help private and business customers buy new and used vehicles, including wheelchair accessible vehicles and adapted vehicles.
Are they owned by a bank?
Southern are part of the Lenlyn Group, a major global financial services organisation, including Raphaels Bank and International Currency Exchange.
Are we safe dealing with them?
Southern are long standing members of The Finance and Leasing Association and operate within their Lending Code 2004, which can be inspected at www.fla.org.uk.
They are also members of the Consumer Trade Association, a consumer credit industry association, originally formed in 1891.
Would I pass their credit scoring?
Southern do not credit score - each application is considered on an individual basis.
What if I am not in full time employment or retired?
You do not need to be in full time employment to apply. Your ability to meet the monthly payment from income such as allowances or pension is the most important factor for Southern - they take their role as responsible lenders very seriously and endeavour to structure a financial repayment and term to suit your circumstances.
What products does the Mobility Division finance?
New and used wheelchair adapted vehicles, cars, motor homes, motorcycles, caravans, powered wheelchairs and scooters, beds, stairlifts, vehicle adaptations and community transport vehicles are just some examples.
What facilities do Southern offer?
Traditional Hire Purchase, Lease Purchase, Lease and Personal Loan.
Will I own the goods at the end of the finance agreement?
Yes in all cases, except a Leasing Agreement.
Do I have to pay a deposit?
Not in all cases - Southern try to structure the transaction to suit individual circumstances and a deposit is not always necessary.
What periods can I repay over?
Between 12 and 60 months.
What are the minimum and maximum amounts I can borrow?
Minimum £1000 and no maximum amount - this will be linked to the profile of the private or corporate applicant.
What happens if I come off DLA during the agreement?
Nothing, your finance agreement continues as normal.
Can my allowance be paid directly to Southern?
No - Southern would collect the monthly payment from your bank by direct debit.
Can I settle my finance agreement early?
Yes - Southern would supply you with a settlement figure incorporating rebates of interest, calculated in line with legislation operated by the major UK lending institutions.
What happens if I have an Appointee, private or corporate, handling my financial affairs?
Southern are happy to deal via Appointees - the finance agreement would still be in the individuals name and there would be no financial information recorded against the Appointee on their personal credit file.
Is there a limit to the number of people that Southern will include on a finance agreement?
No. Speak to Southern about your circumstances.
How do I obtain a finance quotation?
Ask your Bristol Street Versa Sales Executive who will be happy to contact Southern on your behalf.
Call us now on 08433 081 812.
A full written quotation will be provided upon request.
Will Southern provide finance to every applicant?
No. They cannot meet every applicants needs and will maintain their obligation to be a responsible and ethical lender.
How long must I wait for a decision on my finance application?
Southern will normally confirm their decision within a maximum 24 hours of receiving an application.