Wheelchair Users in the Media
11/09/2018 16:32
Historically, the media hasn't been known for its diversity and inclusivity, instead dictating what is deemed as 'normal'. However, with the emergence of talented and determined people with different disabilities, skin tones, backgrounds, body shapes and ethnicities, the tide is turning and it's about time!
We take a look at some of the people who have overcome both physical and professional struggles to achieve not only their dreams, but representation for wheelchair users in their respective industries.
Amy Conachan
Firstly, Amy Conachan, who is currently playing Courtney Campbell in Channel 4's Hollyoaks. Amy started her acting career at Paisley's PACE youth theatre – a theatre that has nurtured the talents of James McAvoy, Paolo Nutini and Richard Madden. She graduated from Reid Kerr College with a HND in acting and performance and also studied at the prestigious Royal Conservatoire of Scotland. Speaking about her current role, Amy said "This part is nothing to do with the fact I'm in a wheelchair"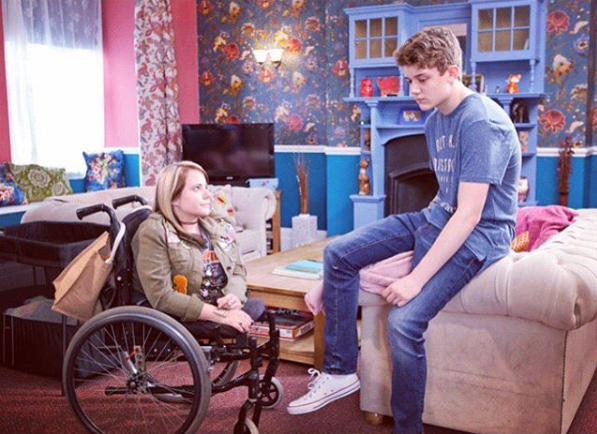 Lisa Hammond
Lisa Hammond, best known for her role as Donna Yates in Eastenders, has a restricted growth condition which means she relies on a wheelchair for additional support. Initially, the character of Donna was not written specifically with a disability but after Lisa impressed the casting team so much at her audition, she was given the part. Lisa has had to deal with her fair share of challenges, with many people questioning her condition when they see her out of her chair. "The main image of wheelchair users is that of paralysis so when I get out of my chair to do a scene on my feet, people don't like it" In July, Lisa left Eastenders to pursue other roles and we look forward to seeing her on our TV screens again!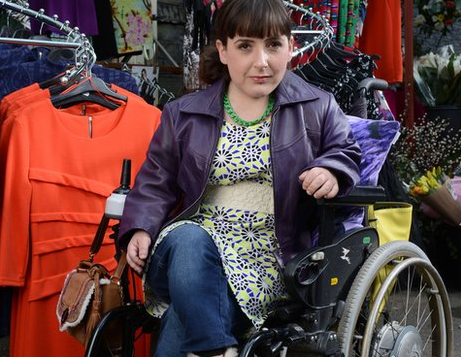 Ade Adepitan
Another familiar face is that of Ade Adepitan. Ade contracted polio when he was 15 months old which left him without the use of his left leg, and only partial use of his right leg. Determined to live his best life, Ade became involved in basketball when he was 12 years old. His love of the sport has seen him progress to be an extremely impressive Paralympian, winning bronze with his team at the Summer Paralympics in Athens in 2004, and going on to win gold at the 2005 Paralympic World Cup in Manchester. Ade has hosted TV shows, starred in a documentary, acted in a TV soap and been part of adverts for the likes of Playstation! Quite a remarkable C.V.!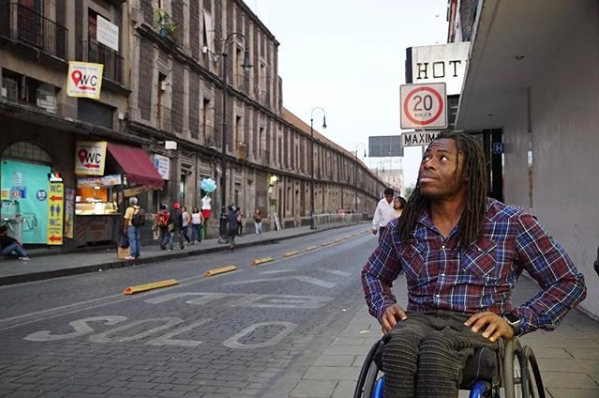 Kevin McHale
Going across the pond, we take a look at Kevin McHale. Kevin is not a wheelchair user in real life and his casting for the role of Artie Abrams on the US TV show Glee, who was written as a wheelchair user, caused much controversy amongst the wheelchair users' community. However, Glee producers explained that while they auditioned a very diverse range of people, both wheelchairs users and non-wheelchair users, ultimately Kevin had what they were looking for.
The show itself dedicated an entire episode ('Wheels', first aired November 11, 2009) to raise awareness. The teacher, William Schuester asks his students to spend at least 3 hours a day in a wheelchair, plus sing and dance, to highlight the difficulties wheelchair users face on a daily basis.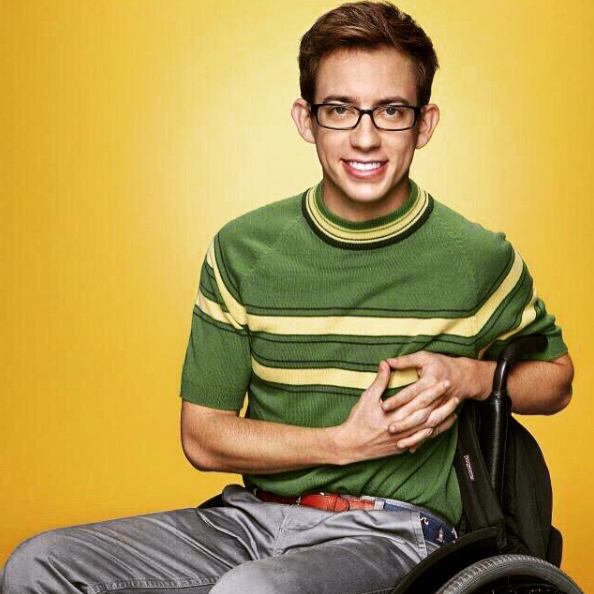 Jillian Mercado
Our last, but certainly not least, inspirational wheelchair user is Jillian Mercado. Jillian has muscular dystrophy and was one of the first models with a disability to be signed to a major agency. She had her eye on a career as a fashion editor and attended New York's Fashion Institute of Technology but after friends encouraged her to audition for a modelling job with Diesel, she discovered a different path. Since then, Jillian has worked with Nordstrom, Target and was part of Beyoncé's Formation campaign on her website.
Jillian speaks candidly about disability and has done so at the UN's Conference on the Rights of Persons with Disabilities and Global Citizen's Global Disability Summits.
These are just a handful of fantastically talented individuals who are helping to increase awareness and smash boundaries set upon people with disabilities, by the media. There are truly inspirational people that prove you can achieve your goals, in spite of your disability. Sometimes, that is the very thing that makes you special.
Bristol Street Versa are committed to #KeepingYouGoing with our range of high-quality Wheelchair Accessible Vehicles (WAVs) available both on the Motability scheme and for retail sale. We provide nationwide demos, delivery and service – so wherever you are you can enjoy the comfort and high quality of the Bristol Street Versa conversion. If you require a rear-entry or side-entry WAV, and don't know where to start, our team of friendly and specialist advisors are on hand to help guide you through the process.
Call us today or email [email protected]